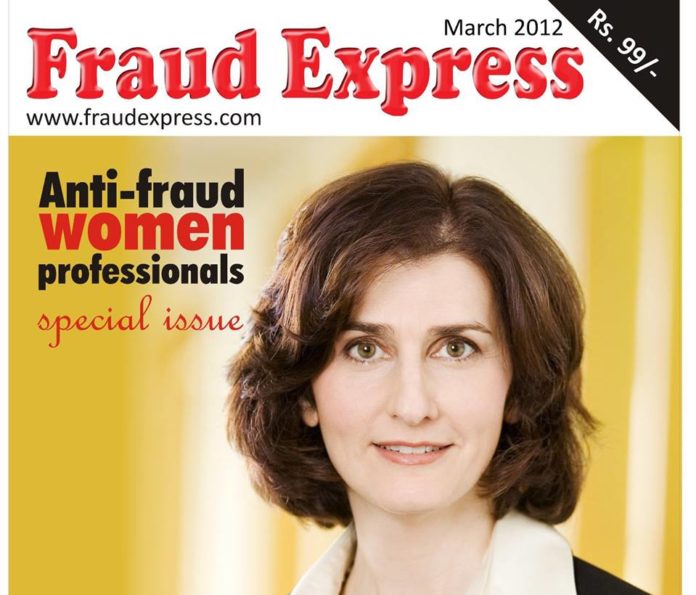 Ellen Zimiles is a Managing Director and Head of Global Investigations and Compliance practice of Navigant Consulting.  She has more than 25 years of litigation and investigation experience. Ellen Zimiles along with Joseph Spinneli formed Daylight Forensic in 2006. This was an entrepreneurial venture backed by FTV capital.  Fraudexpress interviewed Ellen Zimiles through emails and understood more about her. Acquisition of Daylight forensic by Navigant can be termed as one of the biggest success stories in the forensic accounting enterprise valued at $ 40 million. Daylight was acquired in the year 2010 and here is what the women behind the deal have to say to Fraudexpress.
How did you enter the Antifraud Profession?
I entered the anti-fraud/corruption practice in 1986 when I joined the U.S. Attorney's Office for the Southern District of New York. Rudy Giuliani was my first U.S. Attorney and Mary Joe White was my last. During my ten years as an Assistant U.S. Attorney, I was exposed to all kinds of fraud across a multitude of industries. I have investigated hundreds of fraud and corruption cases. I had served as a partner at a Big Four accounting firm for almost ten years where I ran the Financial Services Forensic Practice and coordinated the work across all industries.
Tell us something about Daylight Forensic?
I was approached by a private equity firm to start my own firm. I negotiated with several firms and finally agreed to work with FTV Capital, who funded Daylight.
What is your role in the new organization after the acquisition?
As Global Head of Investigations and Compliance, I oversee approximately 100 people who provide investigative and compliance services in the area of anti-money laundering, anti-fraud and corruption, public services and monitoring. I also coordinate and collaborate with other practices in the firm.
You are termed as the expert in the corruption in BRICS region. How do you see India in terms of forensic services ?
India is fully ripe for our services. India is very focused on reducing its reputation for public corruption and inadequate regulation in the anti-money laundering areas. Our experience in these areas is unparalleled and we have fluent speaking in Hindi and Urdu. I have managed some of the top investigations in the world relating to frauds and money laundering. Our experience involves Asia, Latin America and Europe.
How to be successful in the anti-fraud profession ?
To be successful in this area, a professional needs to understand industry practices but not be overly persuaded by them. We need to use a critical eye when we see long-term practices that may not be legal or appropriate but are accepted as "business as usual." To reduce fraud globally you need a combination of strong controls, clear communication of zero tolerance and enforcement of the sanctions for non-compliance.
How would you rate the forensic function over the merger acquisitions function in terms of professional opportunities as you have seen both sides of the coin ?
I would rate anti-fraud and forensic accounting as top of the list for a intellectually challenging and financially rewarding profession that is often just plain fun. I learn every day about new schemes or activity and it keeps me fresh. Having said that, I can draw on my experience to understand the activity and address a plan to prevent and detect it in the future.
Ellen has set the trend in forensic domain
The forensic space has not yet heated up globally. There were very few acquisitions made in past few years by the global companies. Some of the major acquisitions were Baker Tilly business in Hongkong by FTI consulting and Daylight Forensic by Navigant. However, the acquisition of Daylight Forensics by the Navigant Consulting is one of the trend setting acquisition.