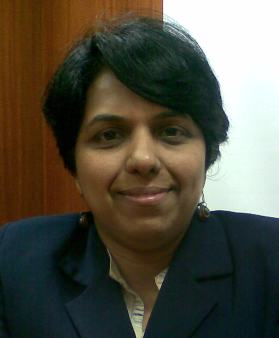 I am a Chartered Accountant by qualifications, having experience of over 17 years. My work experience has been in the field of Audit and Corporate Fraud Investigations. For client confidentiality reasons, I will not be able to name the Clients. I have worked on several of the forensic accounting and corporate fraud investigations, involving investigations into: financial statement fraud, manipulation of revenue, payroll fraud, procurement/vendor fraud, expenses reimbursement fraud, manipulation of capital expenditure, etc. and have also performed anti-fraud consulting engagements, such as Fraud Risk Assessment and conducting Fraud Awareness Training for employees for various organizations.  I have been a speaker at the workshops organized by the ICAI for its members and have developed point of view or thought papers in the areas of: Know your Vendor and on mitigating bribery risk from U.S. FCPA and UK Bribery Act 2010 perspective.
When and how did you start in anti-fraud/security and forensic functions field?
I moved to the Forensic & Dispute Services practice from Audit & Assurance Services in early 2008. I was very keen to make a career in the field of Forensic Accounting and Corporate Fraud Investigations, and considering I had the auditing, accounting and investigative skills, this seemed to be the next best transition in my career. 
How do you define anti-fraud and forensic functions field?
'Occupational Fraud' means "the use of one's occupation for personal enrichment through the deliberate misuse or misapplication of the employing organization's  resources or assets". Therefore, Occupational Fraud in the corporate world, is a menace that needs to be combated, like how the countries around the world are fighting to combat Terrorism.
Anti-fraud and forensic functions start with the organization's culture and tone at the top. These terms may have been heard time and again, but the issue of dealing with occupational fraud and abuse continues to haunt the corporate world. Hence, Anti-fraud program plays a pivotal role in fraud prevention, detection and deterrence.
Anti-fraud program involves fraud prevention efforts of companies to effectively address vulnerabilities in their business and processes by putting in place controls related to fraud prevention, detection, and deterrence. Also, putting in place a fraud response plan as a part of anti-fraud program helps organization to promptly investigate known irregularities or wrong-doings. Comprehensive fraud prevention programs involve all levels of employees and should integrate internal controls with anti-fraud education and a formal ethics policy.
Which is the most memorable case that you have witnessed in your career? What was remarkable about that case?

Each case under investigation is interesting and exciting to work and there are several of them. The most memorable case that I would like to quote here is the one, which has also been in the public domain for long, relating to investigation into the biggest financial statement fraud of a listed Information Technology company in India in the year 2009. The notable aspect of this case was that there were several complex web of transactions created in the area of revenue, accounting of bank transactions and others, in order to conceal the fraudulent means used to fudge the financial statements. This required analysis of large volumes of data and then to join the dots from our finding in each of these areas is indeed memorable.  It was an amazing experience when the team on this project cracked the modus operandi used by the fraud perpetrators. Although, in this case the promoter had confessed to perpetrating the fraud, the investigation required: How was the fraud perpetrated (modus operandi), Who else was involved, Which were the other areas where fraud was committed and assessing the financial impact. This indeed was, first of its kind of corporate fraud that had come to light.
What is the scope of anti-fraud and security functions field in India?
It is well-known that, it is only after the Satyam scam in 2009, that companies in India have come to understand the importance of anti-fraud measures. There is a tremendous scope for anti-fraud and security function services in India. We have not yet tapped these services to its full potential. We are regularly talking to companies to adopt robust anti-fraud programs and controls within their operations and processes, as a part of their (Management's) monitoring and review responsibilities. The companies need to adapt to the changing environment and understand that it makes good business sense to be proactive, rather than reactive in managing the business risk of fraud. The financial loss and reputational damage caused to the organization, as a result of fraud is much higher than the cost that would be incurred to implement an effective anti-fraud program and to ensure its ongoing effectiveness.
What is your estimate of the industry according to you – how many number of people are employed and what could be the combined revenues?
I don't know the statistics for these. But, what I am aware of is that there is an increasing need and demand for professionals in the field of anti-fraud services and investigation.
What are the career opportunities that you see in this field ?
The career opportunities are manifold and depends on the individual's interest and passion. Forensic services is the only field, where you would find people from diverse backgrounds and professions working together, towards a common cause of fighting the menace of white-collar crime. Forensic services involve anti-fraud services, investigations, business intelligence services, dispute consulting,  computer forensics and data analytics, which involve fact-finding exercise to be carried out. Therefore, multi-disciplinary team of professionals, such as,  CAs, CFAs, Lawyers, MBAs, Former law enforcement officials, Engineers, Certified forensic accounting professionals, and Research analysts can make a career in this field.
How do one become forensic accountant/security professional – what qualifications, background and qualities you look for?
As mentioned earlier, it is upon the individual's interest to pursue fraud investigation as a career of choice.  A forensic accountant must have auditing, accounting and investigative skills.
Forensic services involve a systematic approach, plan and strategy, which requires the professional to have focused approach, eye for detail, analytical skills and investigative skills. It is important that the individual gains work experience, by working on assignments related to anti-fraud programs and by conducting investigations, in order to learn the nuances of investigation and develop investigative skills.
Can you quantify the amount of frauds that you have investigated?
It is very difficult to quantify the losses due to fraud even after it is investigated.
As an anti-fraud professional investigating frauds, when an incident of fraud is discovered and investigated by the organization, it is not just the financial loss, but also the reputational damage caused to the organization and cultural loss on account of disbelief/shock, insecurity, loss of trust, low team morale, low productivity and anxiety experienced by the employees of the organization that adversely impacts the company.
What is your advice to the students aspiring to become anti-fraud professionals?
My advice to students aspiring to become anti-fraud professionals would be that they should focus on the subject of their interest and keep themselves up-to-date with changing business environment. They should work towards gaining as much work experience as possible in this field and also be innovative enough to be a step ahead of the fraudster, in mitigating the business risk of fraud