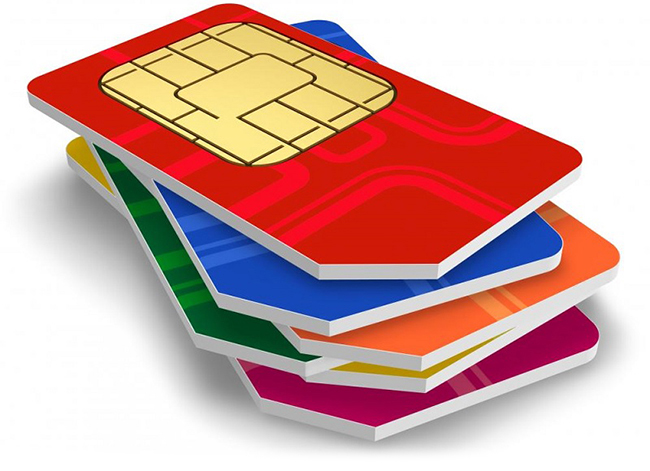 Amit Tiwari had many names, bank accounts and clients. None of them were for real. With a plan that was both ingenious and na?ve, the 21-year-old engineering student from Pune tried to defraud a Mumbai-based credit card processing company, CC Avenue, of nearly Rs 900,000.He was arrested by the Mumbai Police on August 21, 2003 after nearly an year of hide and seek with CC Avenue. He's been charged for cheating under Section 420.
CC Avenue verifies and validates credit cards of buyers for over a thousand e-commerce Web sites. It conducts checks like IP mapping, zip code mapping and reverse lookup of telephone numbers. Amit Tiwari found a way to bypass them.In May 2002, Col Vikram Tiwari signed up for CC Avenue's services. In November, he requested the company to deal with his son, Amit, who offered Web designing services on www.mafiaz.com. CC Avenue's security team confirmed his credentials through bank signature verification, driving license and his HDFC Bank debit card. Everything was genuine. Amit processed several transactions, worth Rs 311,508, via CC Avenue from November 2002 to February 2003. Then the transactions stopped. In April 2003, CC Avenue began receiving charge-backs from the credit card holders, who denied using mafiaz.com's Web designing service. Amit had assumed the identities of these 'customers', and purchased mafiaz.com's services with credit card details that he found on the Net. He was both the buyer and the seller. Calls to Amit's house in Lucknow went unanswered.
Legal notices came back unclaimed. Amit had disappeared without a trace. In June 2003, Sachin Deshpande and Jeevan Palani signed separate agreements with CC Avenue to provide Web designing services through their sites www.infocreek.org and www.ewebsitestarter.com. The company's risk-management team found that both these sites had ripped off content and even the client list from foreign sites with similar names. The modus operandi was similar to Amit's. Vishwas Patel, the CEO of CC Avenue, spoke to Sachin over the phone and found that he sounded just like Amit - "young and immature". They decided to hold back payment. Then, a person called Shoaib Sharif sought the services of CC Avenue. Vishwas and his team again spotted a similar pattern. They held back payment on various pretexts. "He sounded desperate," says Vishwas. So they decided to trap him. Trapped CC Avenue's accounts manager asked Shoaib to come to Mumbai to collect a cheque of Rs 40,000. On August 21, a young man walked into Vishwas's office. He introduced himself as Shoaib Sharif. Vishwas immediately recognized him as Amit. (He had seen Amit's photograph from his driver's license). Vishwas then called the Mumbai Police, who rushed to his office and picked up the lad. At the Santa Cruz police station, the boy confessed right away.
Flaw in law
Despite his confession, Amit has not yet been booked under the cyber crime laws. Senior Inspector Kishore Patil said they would treat it as a case of fraud. Vishwas explains, "The biggest flaw in the IT Act is that credit card fraud is not covered. The lawmakers have framed the Act mainly to ensure the safety of individual digital certification companies."
Clad in t-shirt and jeans, Amit looks like any other collegian. But when this 21-year-old speaks of his exploits, he assumes the air of an expert. He got some credit-card details through a popular hacker chat room. But he created the rest. He explains, "Each credit card has a country code number, a bank code number and then some other digits. If you find out these first two sets of numbers, it is very easy to create a credit card number. That's what I did." Amit then used proxy servers to camouflage his real location and pass CC Avenue's IP checks. Talent misused "I am Sachin Deshpande. I am Jeevan Palani," he says with a smile. He created different accounts with the HDFC and ICICI banks with these names. Posing as an office boy, he opened an ICICI bank account for his 'boss' Shoaib Sharif. Says Vishwas, "This reminds me of Leo's movie, 'Catch me if you can'." Amit seems proud of what he's done. Initially he did run a Web designing business. But when he signed up with CC Avenue, he got interested in their processes. He studied them closely and cut through them. Elder brother Anil says they were aware that Amit had launched a Web site. But they knew nothing of the fraud. In his confession, Amit corroborated his brother's statement. Amit says he used the money to pay capitation fees at the engineering college where he studies. But he continued to defraud CC Avenue because "it was easy". Listening to him, Vishwas is amazed at the boy's knowledge of the system. Vishwas says, "He has tremendous talent. I don't want to ruin his career. That's why I hope he will use his intelligence to plug security holes rather than exploit them."
(Source:Rediff.com)
Black Card Forensics
This is just one case of credit card frauds in India. Black Cards forensics which is one of the most popular books on the subject of Credit card frauds, classify the frauds and identify the red flags. Black Cards Forensics is one of the exhaustive resources on the card frauds in India.