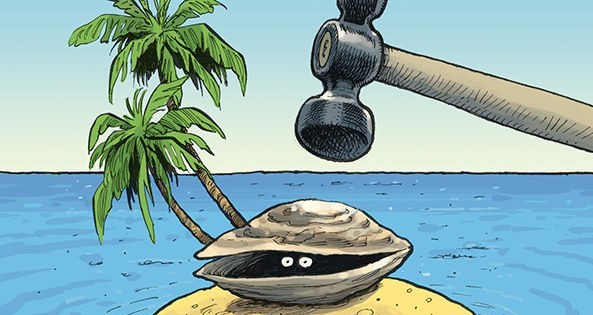 Ministry of Corporate Affairs (MCA) cancelled the registration of around 2,09,032 defaulting companies and the Ministry of Finance directed banks to restrict operations of bank accounts of such companies by the directors. Many of the companies failed in filing their annual returns before they were striked off.
MCA identified 1,06,578 directors under Section 164(2)(a) of the Companies Act, 2013, as on 12 September 2017 and disqualified them to act as directors.
Stock Markets across the world play a very important role in the economy of the country. It helps the shareholder of the listed companies to easily buy and sell the financial instruments like equity shares. However, recently there has been a spurt in manipulating the capital market process through the shell companies. Securities and Exchange Board of India (Sebi) directed stock exchanges to initiate action against 331 suspected shell companies and bar them from trading.
This is one of the most important concept for the aspirants looking to take up the Indiaforensic certifications.
What is shell company ?
Shell company is the form of incorporated business which exist only on paper. There are no business activities carried out by these companies. These shell companies may get listed on stock exchanges to artificially manipulate the prices. Shell companies are the entities established by the individuals or companies to raise more funds or go public by adopting reverse mergers. Some times shell companies function as transactional vehicles for firms.
Objectives of Shell Companies
Typically these paper companies are incorporated with different motives.
Tax Avoidance – Swiss Leaks, Paradise Paper leaks revealed significantly large number of celebrities and politically exposed persons set up shell company in the tax haven countries such as Cayman Islands to avoid paying income tax.
Money Laundering – Once the taxes are evaded, money is layered through the paper companies having no real business activity. Paper companies play a major role in laundering money through the companies and integrating the proceeds of crime to the ultimate beneficial owners accounts.
In the countries like India, Shell companies may be incorporated with the objective of manipulating the prices of the shares. In Indian parlance, it includes creating layers of companies and using them for changing the colour of money from white to black or from black to white as the need be.
Asset Sales Vehicles – A large listed company might transfer assets into a paper company and then sell that company to shield the assets from taxation.
Let's say a company had a valuable piece of real estate asset registered in a shell company. This company is then sold out along with real estate to avoid the fees. Tax evasion schemes linked to real estate generate more profits.
It is observed that generally the companies which act as the transaction vehicles comply with the laws. They file the requisite company and tax returns and show legitimate businesses. The companies which the government classified as shell were actually non-compliant companies which failed to complete the compliance for certain period. These companies were closed because they can be used for criminal purposes without catching the eyes of law enforcement.
It's not pervasive, but shell companies have been known to launder dirty money, engage in illegal business ventures, like the sales of narcotics, hide black money generated from corruption, drug trafficking etc.
Red flags of Shell Companies
Most shell companies do not have active business operations such as manufacturing trading or rendering service.
They would lack promotional credentials of the company including business websites.
Generally a genuine business these days try and reach out to customers on the web.
Generally, these companies hold assets only on paper and not in reality.
These companies conduct almost no day-to-day financial transactions.