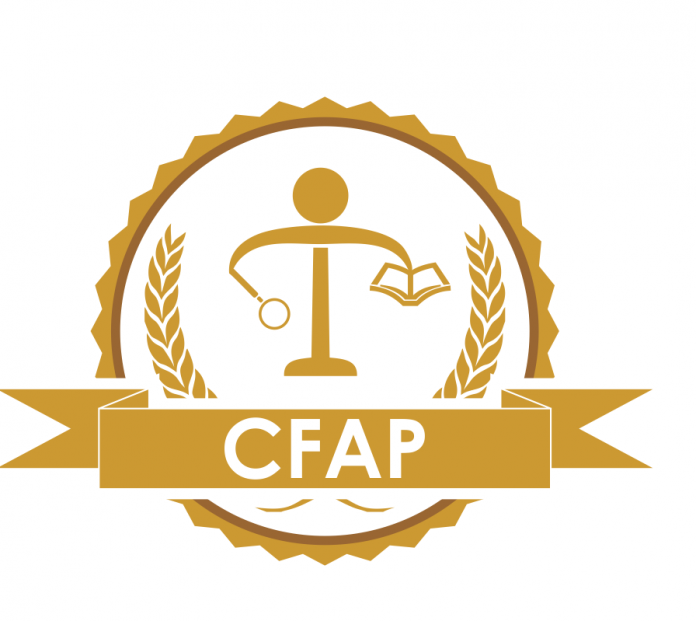 Certified Forensic Accounting Professional (CFAP) is a leading Global certification in forensic accounting domain. Acquiring this certification will enable you to become a specialist in forensic accounting and auditing. The certification to become a CFAP is provided by the Indiaforensic Center of Studies, and the Forensic Accounting Research Foundation then regulates the certification after it is attained. The CFAP is responsible for providing investigative accounting and litigation support in the area of corporate fraud. A CFAP may also investigate embezzlement, money laundering, asset concealment and/or debt concealment.
Adding CFAP after your name
Having a CFAP after your name provides you with an elite status that only those who have scored at least 75% on the Indiaforensic Center of Studies examinations are able to receive. You will find hundreds of proud professionals on linkedin adding CFAP after their name.
But having the certification isn't enough; you must qualify every year to keep your certification valid. In order to retain your certification, you must complete 2 hours of training each year. You must also follow the by-laws and code of conduct of the Indiaforensic Center of Studies.
There is a high demand for this certification, so in order to continue the focus of keeping the exceptional quality standards for the CFAP in tact, select few are chosen to take this examination. Students are chosen in accordance to pre-defined parameters and students successfully completing the required number of points will be invited to complete the application and registration process.
To become eligible for taking the CFAP Examination, you must have at least 45 points towards the CFAP Program, retaining 10 points for each year of education and 5 points for each year of verifiable work experience. In other words, any graduate student with at least 3 years of experience is eligible to take the CFAP examination.
The cost of the CFAP course and certification are about $405 USD and scholarships are available. Scholarships are paid annually and are only available to Indiaforensic members. In order to become eligible for a scholarship you must complete the application and submit the coordinating documentation, which includes a candidate profile, a 1000 word essay, and recommendation letters. The management team at Indiaforensic will choose the candidates from the submitted applications and those candidates will receive a one-time scholarship to put towards the fees associated with the CFAP Program.
The CFAP course is split into 5 topics that deal with forensic accounting in India. These topics are:
Classification of the Corporate fraud schemes based on the Indian schemes of fraud
Understanding the red flags of the corporate fraud schemes
What one should do to prevent the corporate frauds
How these frauds can be investigated
Which are the tools used in investigating the frauds.
Topics, schemes and tools are regularly updated to keep this program up to date.
Obtaining your certification to become a CFAP offers you the opportunity to be known as a specialist in your field. The extensive training and continued education necessary to achieve your certification are recognized around the world. Without the certification, you will be disqualified from being hired by reputable employers. Choosing this career path can be quite lucrative with highly experienced CFAP's earning 6 figure salaries. Options for employment can include Banking, Law Enforcement, Governmental Agencies such as SFIO and SEBI and many companies in Private sector. This type of employment can not only be extremely satisfying financially, it can also be very rewarding for already high your moral standards. The work is not only personally gratifying, but it is also valuable.
Existing CFAP – Claim your profile
If you have not completed your CFAP and would like to be a part of the network of forensic accountants on Indiaforensic website then please speak to Rajendra on 9766594401. There are multiple packages available to feature yourself on the Indiaforensic website.