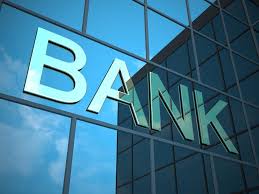 Banks are the backbone of the Indian economy. Cash is the raw material in the banking business, hence this sector is most susceptible to fraud. Banking frauds have evolved in India. From technology frauds to traditional loan mortgage frauds, the banking sector in India witnessed different types of scams.
It is defined as an unethical or criminal act by an individual or organization to illegally attempt to possess property or receive money from a bank. From a simple cheque fraud to credit card skimming, it has a wide range. Additionally, fraud is not a random occurrence; it hits hard where there is a lag between the date of occurrence of fraud and their detection by banks.
Also, this means the use of potentially illegal ways to obtain money, assets or any other properties owned by a financial institution. This also means a method to obtain money from
depositors and other legitimate sources by posing as a bank or financial institution.
Banking Certification
Certified Bank Forensic Accountant is one of the oldest certification programs which deals with banking frauds. This program is based on the analysis of real-life fraud cases. This course commenced in 2006. Today, there are more than a thousand members. There are live mentoring sessions to prepare students to write the final examination. Most of the CBFA members are spread across the private sector banks, small finance banks, non-banking finance companies and fintech companies.
On completion of this course, their opinion on delinquent bank accounts compliments the decision making of banks. In case of fraud, the borrower can't get further funding from any bank. In case of fraud, the name of the borrower appears in the fraud registries.
Additionally, a separate section for bank fraud articles helps the readers to gain insights into changing trends. Fraudsters are evolving with technology and it has become very important to study them.
Banking Frauds
What is Smishing? Smishing stands for 'SMS phishing'. Just like email phishing, SMS phishing is an attempt at a security attack in which the phone user is tricked...