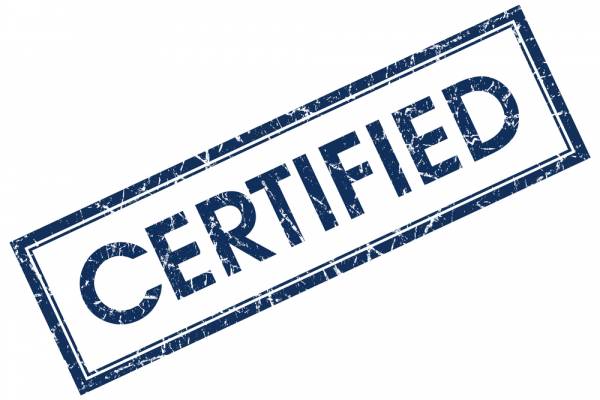 Forensic Auditing Certifications are catching up in India With rising frauds, introduction of new regulations India is facing huge crunch for the investigative accountants who can nail the malpractices in accounting.
Indiaforensic offers certifications in two types of Forensic Accountants, as they are popularly called are the bloodhounds of the book keeping. Due to the ever increasing frauds and bad loans in Indian banks, forensic accounting is emerging as an exciting career opportunity.
It requires the accounting students to go beyond numbers and see the transaction. In India, there are four professional certifications offered around the subject of forensic accounting.
Started in 2006, Certified Forensic Accounting Professional (CFAP) is one of the foremost certification programs in India. It requires accounting knowledge and aspirants walk away with the financial forensic skills after completion of this course. CFAP provides an understanding of a forensic auditor's role in assisting law enforcement agencies.
This course provides the framework of addressing the challenges related to identification of fraudulent activity and producing the evidences in the court of laws. Forensic Auditors combine their auditing knowledge with investigative skills.
Litigation support and investigative accounting are the two major areas of work for forensic auditors. Most of the professionals who complete the certification work in one of these two areas. They do the forensic accounting practice or may be employed by public accounting firms.
Some of the Certified Forensic Accounting Professionals (CFAP) are also seen to be working with the lawyers, law enforcement agencies, insurance companies, government organizations, or financial institutions Students discuss the skills and tools needed to conduct a forensic audits.
This course explains topics such as evidence gathering, interviewing techniques, information sources, tracing illegal transactions, covert operations and reporting procedures.
This covers fraudulent statements, asset misuse and corruption. Students review actual schemes used by business executives and officials to commit fraud against their companies. The course stands out because it emphasize more on the practical aspects of the forensic accounting. It speaks about the changing legal framework in India while commenting on the classification of the frauds done by and for the business entities.
Sectoral Forensic Auditing Certifications
Additionally, in India, Forensic Accounting Services are rendered by the professionals who have completed degree in accounting and have one of the three certifications in forensic audits.
Bank Forensic Accountants – Syllabus of this course covers topics ranging from credit card to manipulation of bank statements to get more loans. As the problem of bad loans started worsening, the profession suddenly started facing the demand from industry.
Insurance Forensic Accountants – These professionals are playing a vital role in claim frauds investigation, identification of mis-selling and other insurance schemes.
Stock Market Forensic Accountants – Syllabus of this course covers the SEBI regulations. Stock Market Forensic Accountants help in identification of stock market frauds such as insider trading, trading related frauds such as dabba trading or synchronized trading, brokerage misguidance and financial statement frauds.
All the three certifications are offered by NSE Academy (Wholly owned subsidiary of National Stock Exchange of India Limited) in association with Indiaforensic Center of Studies.
In 2003, India's leading forensic auditor Mayur Joshi, refined the term forensic audit. In his paper, he added technology as the skill set of forensic auditors. He is termed as the pioneer of forensic auditing in India.
In 2006, Association of Certified Frauds Examiners (ACFE) in USA recognized his efforts and conferred upon him Outstanding Performance Award. He is the only Indian to win the award from ACFE.