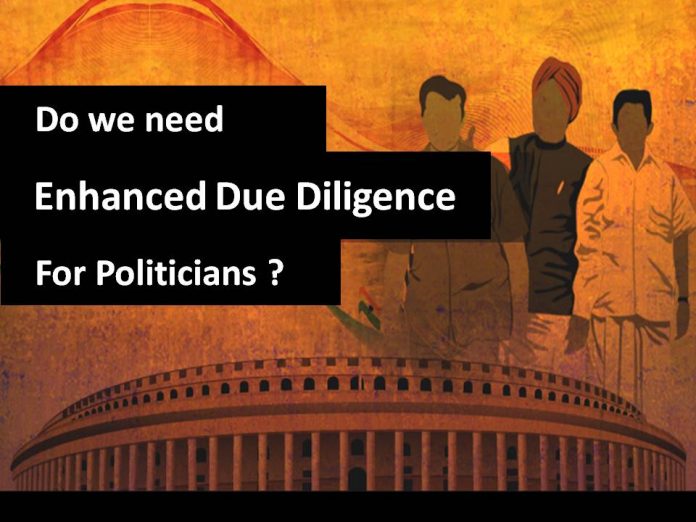 Politically Exposed Persons (PEP)s are high risk customers for financial institutions. Due to their influence, many PEPs are in positions that potentially can be abused for the purpose of committing money laundering (ML) offences and related predicate offences, such as corruption, bribery, and supporting terrorist funding (TF).
However, being a PEP does not in itself equate to being a criminal or suggest a link to abuse of the financial system.
There is no unique definition of a PEP, in fact the criteria varies from country to country. Theoretically any person who is entrusted with prominent public position is Politically Exposed Person. A PEP does not always mean someone who is involved in politics, it could include immediate family members, close business associates or even senior executives.
Global regulations require financial institutions to take greater precaution if the borrower has political influence. In such situations, the senior officials of the banks has to be involved in the decision-making. Definition of Politically Exposed Persons in most of countries is based on the guidelines provided by Financial Action Task Force.
In the countries like India, the banking regulators consider senior foreign political figure as the Higher Risk customer. In India political party is defined under section 29A of the Representation of the Peoples Act, 1951 (43 of 1951). Members of these parties should be considered as Politically Exposed Persons in India. However,there is no central PEP database in India which can be referred by the bankers in establishing the business relationship with the customers.
There is no recommended PEP List in India, however the research conducted by Riskpro is the first step in collecting the statistical information about the Politically Exposed Persons. The database compiled by Riskpro is useful for the financial institutions in PEP Screening. The reports provide the exact PEP Status.
Globally the regulators have recommended PEP Lists to banks for their due diligence process while handling sensitive loan proposals. Bankers need this information specifically for the purpose of accurate and confident decision-making in determining strategy to deal with the Politically exposed persons or the legal entities where they exercise influence, if they cannot completely avoid lending them.