Fondly known as the "Digital Forensic Man of India", Venkatesan Subramanian, founder, and Managing Director of Lab Systems talked to Indiaforensic about his journey in the digital forensics industry.
Venkatesan's story is a testament to the power of vision and teamwork. His dedication to the field of digital forensics has paved the way for his company to be a pioneer in India. With the support of his team, he has overcome challenges and has successfully expanded his company's reach overseas.
Understanding Digital Forensic
During an interview, Venkatesan was asked to define the term Digital Forensics. He explained that digital forensics is a specific branch of forensic science. It utilizes the best practices to analyze data through digital devices, cloud sources, external devices, memory cards, and volatile memory. The main aim of digital forensics is to create a piece of electronic evidence. It is crucial in adjudicating various types of cases related to crimes, civil disputes, and tax evasion.
myFRT Digital Forensic Suite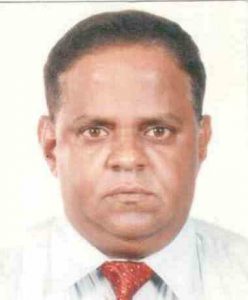 Venkatesan, the founder of Lab Systems, was inspired to build the myFRT solution after the services team expressed their concerns regarding the American tool Encase. The team found Encase slow and cumbersome, which led Venkatesan to develop a new tool that would meet all their requirements. After countless hours of research and development, myFRT was born. The most challenging aspect of Venkatesan's journey as the founder of Lab Systems was raising funds for the company. He approached banks for investment but knew it would be difficult to convince others to invest in his idea. However, he was determined and believed in his business, and eventually, he was successful in raising funds.
In the early 2000s, Venkatesan faced a unique challenge dealing with government bodies like the Tax department. Revenue authorities were not familiar with computer technology. Venkatesan and his team worked hard to educate the officers on how to look for digital devices, phones, and external storage that may contain important data. Over time, Lab Systems developed training courses for the officers of the Tax department, slowly changing their mindsets and helping them realize the importance of digital devices in their investigations. The relationship between Lab Systems and the Tax department continued to grow stronger as they worked together to improve their digital capabilities.
Evolution of myFRT
Today, myFRT is a high-performance and affordable solution that simplifies the process of analyzing and collecting digital evidence. The tool can be configured to detect and alert the CISO or CIO of non-compliant behavior as per the company's IT security policy, becoming a candidate for a thorough investigation. Lab Systems also offers the academic version of myFRT to reputed universities and educational institutes, educating students on how to use the tool, which will benefit them in their future workplaces.
Venkatesan had a dream to expand his business to other countries. He started by completing projects in Bangladesh, UAE, Algeria, Nigeria, Togo, Morocco, Egypt, Bahrain, and more. As these projects were successful, the company decided to focus on key areas such as E-Discovery services, computer forensics and mobile forensics lab set-up and training, multi-media forensics lab setup and training, bitcoin and cryptocurrency investigations lab, and blockchain technology-based university degree certificate on transcripts implementation and training.
Regarding the use of current tools like Encase, Fast Bloc, Drac, MiniDrac, and Magnet Software, Venkatesan believes that most of the tools developed overseas are built with the mindset of local investigators in those countries, which might not suit the requirements of other countries. He also feels that the government should encourage the use of local tools to help the industry grow and better serve clients.
Team and Collaborations
Venkatesan's company is collaborating with like-minded firms. Together they develop unique solutions that cater to the digital forensics, multi-media forensics, and cryptocurrency investigations market. They also develop tools that are tailor-made to meet the specific requirements of local investigators.
When asked about the critical players in his journey, Venkatesan stated that his team currently comprises over 40 members. The team is a combination of diverse and versatile players who are involved in Sales, Services, and Product Development. According to him, each member of his team plays an important role in the success of the company.
However, he gave a special mention to Yogendra Yadav, his director, who has been with the company since 2005. Yogendra has been responsible for the growth of the team in Services, and their foray into the overseas market. He has been a vital part of their journey. Venkatesan also mentioned Girish, Sachin, and Vinay Vishwanath, who have been on this wonderful journey with him. He expressed his gratitude for their hard work and dedication that has poured in for the company's success.