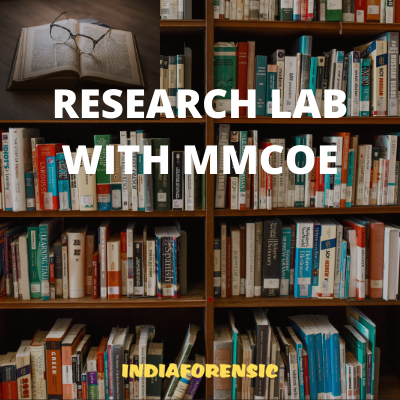 Indiaforensic Center of Studies, which is the leading forensic accounting training and certification provider has now entered into an agreement with the Marathwada Mitramandal College of Engineering to set up the first digital forensic laboratory. With this Lab, MMCOE has become one of the first few colleges in the country to be equipped with the latest forensic tools and certifications.
Objective of the Initiative
There are three primary objectives of this initiative
Promote the Entrepreneurship – Indiaforensic, in its research has identified the opportunities in the digital forensic space. This laboratory would promote entrepreneurship in the students working in the information security and digital forensic space.
Skill Building – India is becoming global hub of skills and information security and the digital forensic skills are facing acute shortage in India. In order to develop employable skill sets, Indiaforensic is committed to offer the guidance to the students for bridging the gap between the industry expectations and the college curriculum.
Research and Development – In order to promote the research in the space of the Information security and Digital forensic, Indiaforensic plans to offer the best of the industry tools and technology in the crime scene detection.
Knowledge Partners
In order to equip the students with the best digital forensic tools, Lab Systems, A Mumbai based Digital forensic company was roped in as the knowledge partners. They agreed to support the lab with their propriety tool on digital forensic investigations. This will strengthen the relationship further.