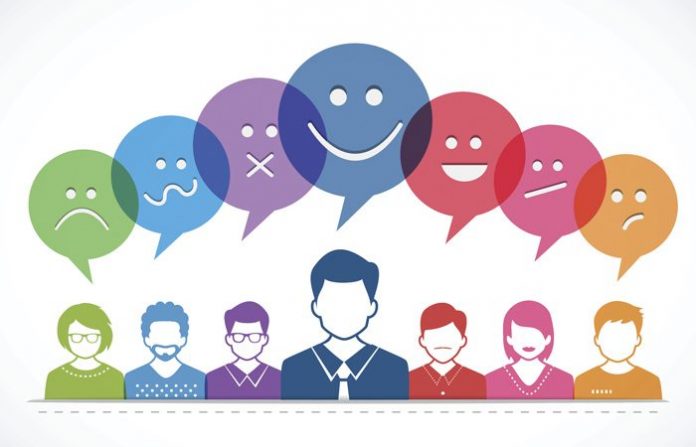 All the retailers across the globe are  concerned about high level of malicious shrinkage at their stores/warehouses/supply chain which eat into their top lines. LP (Loss Prevention) or the Asset Protection function within the organization are the ones that are capable of driving policies/processes to control the shrinkages. The awareness about the LP function is slowly catching up in India with  expansion of organized retail business. It being still in its stages of infancy in our country, it faces lots of challenges in current retail corporate houses.
LP encompasses Security but is not synonymous with Security.. LP needs essentially to be separately  placed directly under top management to make its functioning free of encumbrances. Top mgmt has to be inclined to establish a loss prevention culture within the organization and needs to be totally supportive to LP policies top-down. It is basically altering the DNA of the organization by infusing & inculcating a culture wherein all employees understand their responsibilities by taking ownership in preventing all kinds of losses. (As of now , LP is aligned to either security or admin or internal audit or commercial/finance ).
There are certain key ingredients in executing loss prevention strategies effectively. Firstly, loss prevention policies must be boosted with technology. Since time & information is of essence, access to almost all business data is needed in real time/on required basis for driving LP policies effectively and create deterrence. Data may range from regular sales data, markdown data, customer loyalty sales, pay roll data, HR data on employee, employee mails and so on. Apprehensions of the business of its misuse act is unfounded as the LP team is its driver in implementing the policies and preventing losses to the organization. Non availability of data may lead to delay in investigation/ obstruction in investigations leading to defaulters getting away.
Secondly, there is a acute shortage of Trained LP resources in our country. Loss Prevention entails its LP team members to understand all business processes and its interconnections with other business verticals to understand the implications. This is time consuming and pose a fairly difficult challenge thus needs fairly long learning curve. Moreover, nature of job needs persons of absolutely unimpeachable integrity. Organized retail being a rather new phenomenon in the country, very few have understood the importance of LP team.
Thirdly, Law & Order situation in the country in the country leaves much to be desired. The pace, method & technology of their functioning is still  old school and most of the time doesn't match up with the technology used by modern fraudsters. . Absence of stringent laws against theft and frauds add to the woes of the retailer. Simply lodging a complaint in Police Station does not solve the case unless chased with Police. For effective following up of the cases, it is essential that close liaison with police & civil administration is maintained and that needs funds. Effective Loss Prevention strategies involve integration of not only police but also banks & financial sector, telecom operators etc. To build up water tight cases, concrete evidences are required which can be given by these service providers. Funds needed for the same can not be explained strictly as per accounting terms.
Fourthly, preventing re-employment of staff dismissed on grounds of integrity issues within the company with same or different format or with other retailers is a challenge. It is not practical to follow due process of dismissal through HR channels due to techno/legal complexities. Organizations have been asking employee to tender resignation many a time in such cases to avoid legal hassles. The lacunae is exploited by such employees in getting back into the organization when key employees conversant with the case have moved out. An urgent need is felt to create  a portal similar to CIBIL where key data ( as father's name, DOB, Class X roll number and so on) of such employees are captured. Access to such a portal is be to made available to all retailers who contribute for the same.
Fifthly, implementation of recommendations of LP team needs to be driven top-down. Ineffective implementation at times leads to same lacunae being exploited again and again. In case of any doubts by mgmt about any recommendation, the LP team be asked to reinvestigate the case for further evidence. Moreover, the LP team must be co-opted while making policies within the company.
Sixthly , allocation of funds . It has been felt and noticed that as and when there are pressures to control the expenditure , the first target is security and loss prevention vertical . One needs to understand that these are  resources who ensure smooth , uninterrupted business of any nature . Security and Loss Prevention needs to be equated with the security forces of a state/nation .Imagine chaos in a district/state if there were no police or security forces .
There needs to be a forum of retailers where there could be exchange of list  bad heads who have been terminated or made to resign on certain ground from a company . Such exchange would ensure that bad heads/defaulters do not find an employment with another retailer where they could again play mischief and get involved in malicious activities .
The perception of the organizations towards LP vis-à-vis passive security & commercial audits need to change. LP functions with creating resources within every important business entity. It galvanizes security setup to be eyes & ears of the mgmt besides protection of physical assets. LP team not only investigates to find culprits and system vulnerabilities which could have been exploited for personal gains but also suggests countermeasures to business to avoid exploitation of similar vulnerability in future without losing the customer focus. It creates  a positive deterrence by its own actions and professional investigations. LP team's scope is not restricted and it covers every important component of business –from front  end to procurement and supply chain and across multiple formats. It gathers sufficient evidence for termination/suitable action against employee by the management thus creating a Zero tolerance policy against fraudulent activities. LP team's expertise in all support systems of the organization and leveraging it to drive loss prevention activities makes it a potent tool in the hands of the retailers to improve upon their top & bottom line.