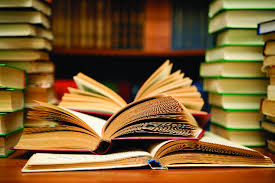 Author Program of Indiaforensic is one of the simplest and quickest way to be known to the forensic accounting and Anti Money Laundering Fraternity. Here are detailed guidelines for the authors looking to contribute to the growing Indiaforensic Community.
Guidelines for Indiaforensic Authors
Article should be at least of 700 words; no max limit.
Article should have original content and should not be copied from anywhere.
Your article should be SEO optimized. While sharing article, do share the keywords for which the post is optimized. Please donot hesitate to talk to us if you donot have one optimsed. Our team can work with you to optimise it.
Articles may include relevant photos, videos, infographics etc, which should not be copy-righted
Preferably the article should cover the content point wise or section wise with conclusion at the end.
Article should not be generic in nature. It should give away concrete learning points for reader.
Article should be research based with facts and figures mentioned in it. Author must do online research on topic of article before writing it.Author should also include source links of all site from where the data or facts are collected as a reference point for readers.
Articles should use informal dialect as if the author is talking to readers rather than writing article formally for newspaper or magazine.
Articles must use grammatically correct language with no spelling mistakes.
Author can include maximum 2 links to his/her website. Surely we will give you link back.
Along with article, author should also share brief author bio to be included at the end of Articles. You can share your photo and link to social profiles as a part of author bio.
We might edit the title (to make it more SEO friendly) and insert links, if required. We will not alter the content of Article without permission of the author.
We will pay remuneration for articles published on our website, and for sure we will pass on all the credibility to author. This will help build and promote author's credibility.
Read about the author program here
For more information on our Author Program you may feel free to Ms. Devaki Naik on +91-9920976118