Indiaforensic is one of the sponsors of the Hackathon organised by MMCOE. There have been different problem statements assigned by the team of Indiaforensic for the participants in HackSprint.
Objective of our participation in this competition is to understand how the new technologies can identify the exceptional transactions.
We have stated following problem statements for this competition. The attached files are to be used for the purpose of testing the tools. Once your tool is ready the same may be run on the files attached with these problem statements.
Bank Statement Analysis – Students need to build a tool to categorize the narrations appearing in the bank statements into a logical manner. The bank account statements are attached here for analysis of students. These are consolidated and extracted bank account statements of various bank accounts. The best analytical tool would be the one

Which would categorise the similar transactions on the basis of narrations
Which can extract the bank names or the short form of the bank names using the IFSC codes
Which can knock off the same amount transactions with Debit and Credit effect on same date in two different accounts and matching narrations.

Address Matching – Students need to build the tool to match the single address from a given set of database with other addresses in the database. The % matching model is not acceptable. There has to be a predictive mechanism involved in tool development. Please be innovative and match the addresses using the Indian context. Once your tool is ready, feel free to download this sheet and run the tool to match and throw exceptions.
Scraper Writing – The objective of this task is also to understand if the students can create the effective crawlers to gather and extract the information from the websites and keep the crawlers automated to get continuous information from the websites and twitter handles such as

https://suit.cibil.com
https://nclt.gov.in/exposed-order-judgements-page
https://twitter.com/RBI and identify the company names from the tweets of these regulators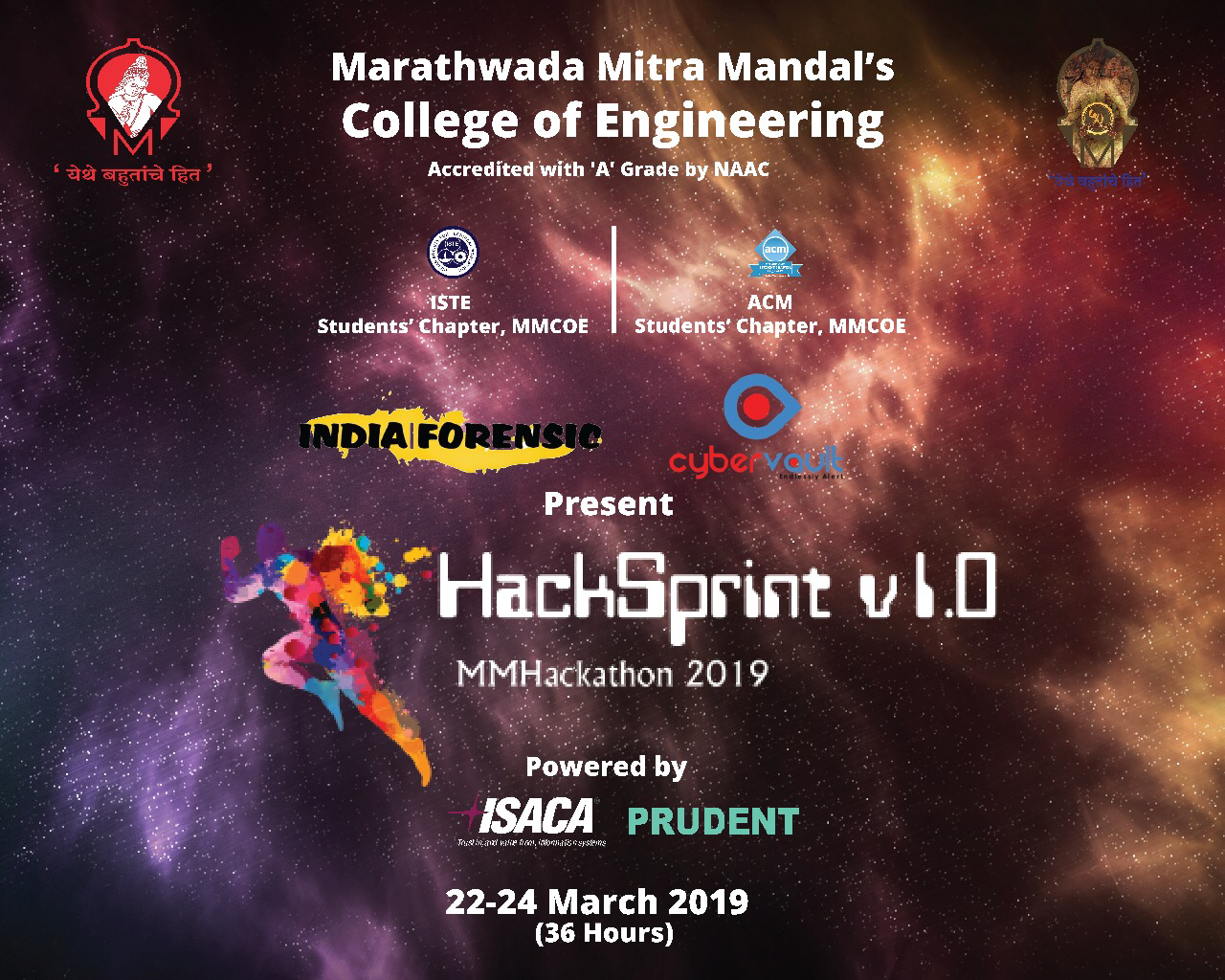 And the winners are
After the continuous coding of 36 hours team from Army Institute of Technology comprising of Pawan Phalak, Apoorv Patne and Abhijeet Singh created the tool which could be one of the best tools on identification of the exceptional transactions from the bank statements. They were offered the Internship at Indiaforensic.
Another team from MMCOE developed the tool on bank statements lead by Aditya Deshpande and Mahesh Kulkarni won the cash prize in the Hacksprint V.1.0