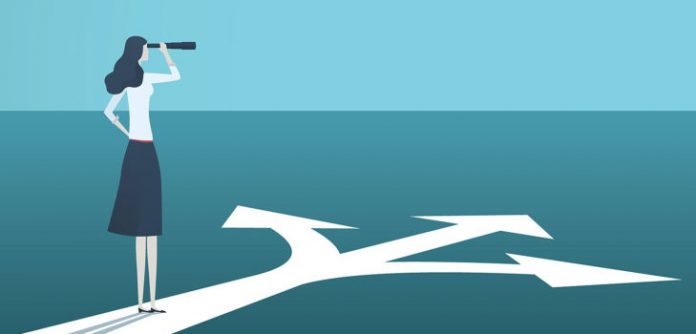 In the year 2017, Indiaforensic made a study of more than 1000 CAME professionals across the world. The career path of Certified Anti Money Laundering Experts was studied. From Anti Money Laundering (AML) Analyst to Chief Compliance officer the journey of AML experts is very promising.
Certified AML Experts are often thought of as more high-profile and meaningful because of the corresponding exposure they get. Even though the job is demanding, it's valuable.
The AML Risk Management Career Path
Further, the study reveals that most CAME professionals prefer to go on the risk management trajectory. There are multiple entry points into risk management. Those entry points may be from operations or from consulting or advisory experience. Likewise, they all have CAME in common.
Sometimes, the professionals of Revenue Intelligence and other regulatory agencies also enter the profession with CAME accolade. But, there is less of a concrete hierarchy from an "entry" level standpoint. However, they work in risk assessment processes and report suspicious activities. Additionally, policy and procedure development or maintenance and update is part of the job. Sometimes, audit or exam management activities and training are inherent aspects of risk management.
Besides risk management at the higher levels involve strategy, planning, and ownership of functional areas. At the enterprise program at larger organizations, compliance professionals involve in Board reporting and other governance activities like financial crime compliance are within this level.
Similarly, this path is more of a lateral journey. It often requires you to make external movements to get different experiences and exposure to more complex programs.
The pinnacle of risk management is becoming a board-appointed Compliance Officer of a financial services company. In today's market, you will find that role referred to with nearly a dozen different titles. At the end of the day, the Chief Compliance Officer is the head of the entire program's inclusive operations.
You will find disparity amongst organizations regarding this role's level as well. The few are actually a part of the executive management team with direct access to the board. A few more are on the cusp of "senior" management. Many are swimming in the ranks of middle management with little access to executives, the board, or budgets.
CAME Job Roles
Trainee Compliance audit Assistant – Entry-level roles are responsible for the administration of compliance processes carrying out routine, familiar and predictable work.
Compliance Officer – Responsible for evaluation and analysis of client data, transaction data
Compliance Manager – They are managerial and specialist practitioners responsible to perform both general and specific functions that include analysis of complex data, review of compliance issues, and specific compliance projects.
Associate Director for Banking Compliance – They work as senior managerial and expert-specialist practitioners in senior leadership and influencing roles carrying out the administration of specific compliance functions.
Director of Compliance – Responsible to perform Strategic leadership and management roles with a focus on management for compliance within the entire organization building relationships.
The AML Career Path
Many AML Experts land up in the big four and top ten accounting firms or consulting firms. There are boutique investigation and advisory firms, that need Certified AML Experts.
The professional services path is similar to the path in any IT company. You need to know the technology to identify suspicious transactions. There are big technology companies that provide services to the banks and typically require Certified Anti Money Laundering (AML) Experts.
Moreover, the huge upside to consulting is exposure and experience condensed into a shorter period of time.
These people deal with the paperwork and work under strict office conditions with minimal or no weekend work involved. Since most of the work is desk-based and can be performed on a laptop with a decent Internet connection, many organizations allow their employees to work from home.
The downside, however, is billable hours and the rat race of making it to the top of your firm. Sometimes, they have to work according to the client's time zones
The pinnacle in the advisory is running your own boutique firm or in some cases being a partner in professional services firm. The pinnacle comes with extraordinary sacrifice and ultimately the shift from being a practitioner to becoming a sales/relationship person.
Those that can only see some of the realities and obstacles outlined above – often tucker out and never find the positives of this field and the upside that does exist.